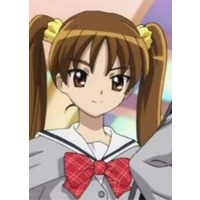 Kaede Kikuchi (菊池 かえで, Kikuchi Kaede?) is a minor character from Jewelpet Sunshine.
Role
She is part of Kanon's posse along with Komachi and Titana.
She shares her room with Charotte, but the two don't interact. When she expresses her annoyance at Charotte's late-night texting, it's because it's meant for her group.